This bread is so easy and so delicious, you won't believe it only has two ingredients! Yes, you read that right: just cottage cheese and self-raising flour. That's it!
This bread is soft, moist, and slightly tangy from the cottage cheese. It's perfect for toasting, slathering with butter, or making into sandwiches. You can also customize it with your favorite herbs, spices, or cheese for extra flavor.
The best part? It takes less than an hour to make, from start to finish. No yeast, no kneading, no rising time. Just mix, shape, bake, and enjoy!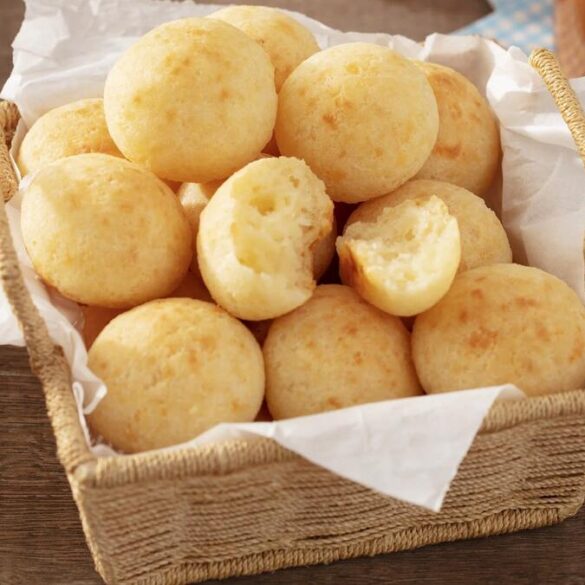 Ingredients
1 cup of cottage cheese

2 cups of self-raising flour (plus more as needed)
Instructions
Preheat oven to 375°F (350°F fan-forced) and line a baking tray with baking paper.

In a large bowl, mix together the cottage cheese and the flour until a sticky dough forms. You may need to add a little more flour if the dough is too wet.

Turn the dough out onto a lightly floured surface and knead it for a few minutes until smooth and elastic.

Shape the dough into a round loaf and place it on the prepared baking tray. Cut a cross on the top of the loaf with a sharp knife.

Bake for 25 to 30 minutes or until golden and cooked through. The bread should sound hollow when tapped on the bottom.

Enjoy your cottage cheese bread with butter, jam, honey, or any other toppings you like.
Notes
You can use any kind of cottage cheese for this recipe, but I prefer full-fat for more richness and moisture.

If you don't have self-raising flour, you can make your own by adding 1 1/2 teaspoons of baking powder and 1/4 teaspoon of salt per cup of all-purpose flour.

You can also add some grated cheese, chopped herbs, or dried fruits to the dough for extra flavor and texture. Just make sure to adjust the amount of flour accordingly.