Are you looking for a way to beat the heat and enjoy a tropical treat? Then you will love this recipe for mango bango, a delicious and refreshing drink that is perfect for a hot summer day.
Mango bango is made with fresh mangoes, orange juice, honey, vanilla, and ice, and it tastes like a burst of sunshine in your mouth. It's easy to make, healthy, and vegan-friendly. Plus, it's a great way to use up those ripe mangoes that are in season right now.
In this blog post, I will show you how to make mango bango in just a few minutes and share some tips and variations to make it even more amazing. So grab your blender and let's get started!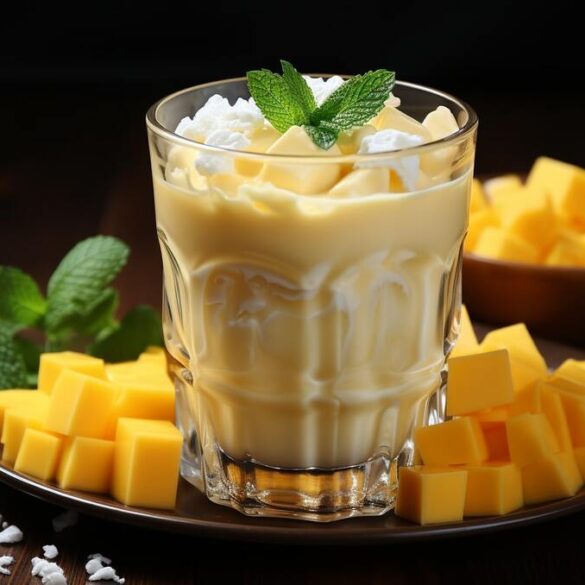 Ingredients
2 ripe mangoes, peeled and chopped

2 cups of ice cubes

1/4 cup of orange juice

2 tablespoons of honey

1/4 teaspoon of vanilla extract

A pinch of salt
Instructions
Put all the ingredients in a blender and blend until smooth and frothy.

Pour the drink into glasses and enjoy!
Notes
Add some lime juice or zest to give it a tangy and refreshing flavor.
Use frozen mangoes instead of ice cubes to make it thicker and creamier.
Add some coconut milk or yogurt to make it more smooth and rich.
Sprinkle some cinnamon or nutmeg on top to add some warmth and spice.
Add some rum or vodka to make it a boozy and fun drink.